We're very excited to announce that we're now selling our own artisan ice creams from a cart just outside Darleys restaurant.
Handmade by our chefs using cream, milk and eggs from our local supplier Duffield Dairy, this ice cream is a treat that's worth making a trip out for.
Our flavours include:
Vanilla Pod
Chocolate & Mint
Salted Caramel Fudge
Oreo Cookies & Cream
Strawberries & Clotted Cream (Strawberries from Cattows Farm)
Rum & Raisin (Made from Havana Club Añejo 7yo)
Baileys (Irish Cream Liqueur).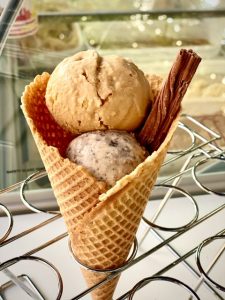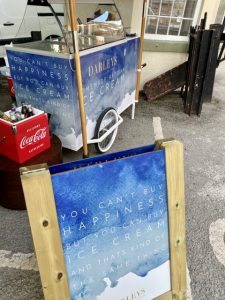 At the moment, our ice cream cart is open during these hours:
Monday—Thursday 11.30-4.30pm
Friday—Sunday 11am-5pm.
However, these could change depending on demand and the great British weather, so keep an eye on our Facebook and Instagram pages for updates.
We hope to see you soon for an ice cream. Go on, you deserve it!