There's good and bad news
First, the bad news: Darleys will now be reopening on Thursday 3rd September, several weeks later than we originally thought. We realise this will be frustrating for many of our loyal customers (we're frustrated too) but unfortunately, it's beyond our control. Please accept our sincere apologies.
The reason for the delay
Like many construction companies up and down the country, the contractors handling our refurbishment have been experiencing delays when ordering various materials, fixtures and fittings. The COVID-19 lockdown has severely disrupted supply chains because factories and companies were forced to close down for such a prolonged period of time.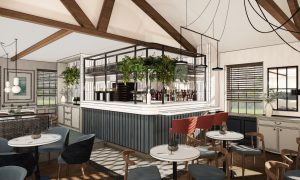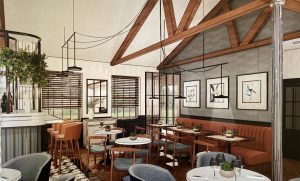 Rearranging bookings
Thanks to everyone who made a reservation in recent weeks. We really appreciate your support. If your table was booked for a date prior to 3rd September, we will need to rearrange your booking and will shortly be in touch by email.
Rest assured, we will prioritise your booking and get you in as soon as we possibly can. We can't wait to see you again and get your reaction to our fresh, new look.
The silver lining
And now for the good news: we are creating a new outdoor terrace overlooking the river, at the front of Darleys. This will be open by 3rd September too. It's in addition to our waterfront terrace at the back of our restaurant, so in total, we'll have about 70–80 seats available outdoors. That means more opportunities for you to enjoy al-fresco dining with a beautiful river view!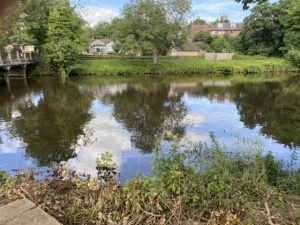 The smaller, front terrace will be ideal for informal dining and quick bites — be it breakfast, lunch, or an early evening meal.
The terrace has been created on a raised area of land that was previously overgrown, adjacent to our car park. Our local contractors have cleared this area, opened up a new river view and are in the process of installing steps up to a decked area, which will have a balustrade around it.
So there's a lot happening here at Darleys and so much to show you when we reopen on Thursday 3rd September. Not too much longer to wait now: only 34 days (not that we're counting!)
Hear the latest news from Darleys, first
Like our Facebook or Instagram page to get the latest updates about Darleys.